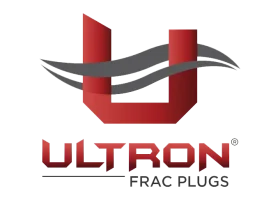 ULTRON COMPOSITE FRAC PLUGS
Experience Seamless and Unparalleled Zonal Isolation Solution with Vigor USA's ULTRON® Composite Frac Plugs!
ULTRON® frac plugs are 100% molded composite material-made frac plugs engineered to provide the best zonal isolation during multistage completion.
But that's not all! With ULTRON® composite frac plugs, you'll enjoy a wealth of benefits, including their lightweight and Innovative design that makes them easy to handle and install. With an average drill out time of 5 minutes and 350ft/min pump down speed ULTRON® composite frac plug offers an exceptional and faster drill ability saving your time, reducing downtime, and cutting down your operating costs.
ULTRON® composite frac plugs also feature dual composite slips with zirconia ceramic button that provide secure gripping, less damage to casing walls and prevent slip damage during installation. And with their reliable performance, and anti-preset design structure ensures the plugs don't set prematurely. Engineered with anti-rotating slip design and optional pump down ring option makes ULTRON® composite plugs safer and reduces fluid bypass.
ULTRON® COMPOSITE FRAC PLUGS' Data Sheet
Please download the product data sheet.