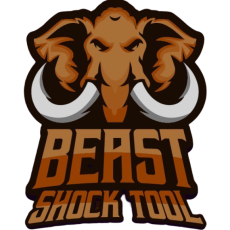 Say Goodbye to the Hassles of using Bevel Spring Shock Tools and Switch to the Future of Vigor USA's Patented BEAST Shock Tool!
Vigor USA's Patented BEAST shock tool is the only one-of-a-kind shock tool available in the market that can take equal compression and shear at the same time. BEAST shock tool is used to absorb and reduce the vibrations caused during the drilling operation. This innovative design of the shock tool design was a result of Vigor USA's technology collaboration program with industry-leading technology experts and well recognized Universities. The vision behind the invention of BEAST's was to provide a tailored solution for our oil field drilling crew with an indestructible shock tool with nothing to zero maintenance.
With BEAST you will always experience 100% face contact. BEAST shock tool can take a whopping 5 times the load of other shock tools available in the market. Plus, our patented unique design and structural stability ensures that all the vibrations are converted to heat and absorbed by duro rubber pads,
Get your hands on the future, with Vigor USA's indestructible BEAST shock tool and say goodbye to the hassles of using bevel spring shock tools and experience the difference for yourself!
BEAST shock tool's Data Sheet
Please download the product data sheet.